Web Marketing Agency Receives Business Certification
eWareness Receives State of Florida's Office of Supplier Diversity Business Certification
Melbourne, Florida — eWareness Inc., the nation's leading, veteran owned web-centric marketing and technology agency and proud publisher of the Veteran Owned Business Project, announced that the company has recently been certified with the State of Florida's Office of Supplier Diversity (OSD) as a service disabled veteran owned small business (SDVOSB).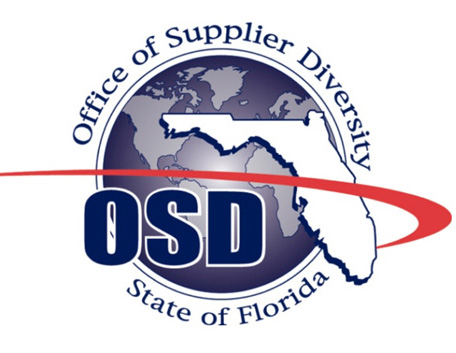 State certification is Florida's premier stamp of approval for minority, women, and service-disabled veteran business enterprises. It is widely accepted across the State of Florida in the private sector as well as cities, counties, school districts, hospitals, and other governmental entities.
eWareness' President, Brian K. St.Ours, stated, "eWareness is already certified nationally as a Service Disabled Veteran Owned Business with the Center for Veterans Enterprise (CVE).  Being the fact that we are headquartered here, we are very happy to now be certified as well with the State of Florida."
The goal of the Office of Supplier Diversity is to increase the number of business enterprises in the State of Florida. Certification officers are responsible for identifying and certifying business enterprises by conducting thorough and effective eligibility reviews while ensuring that vendors receive prompt and responsive customer service. Eligibility criteria can be found in Chapter 287, Florida Statutes, Chapter 295.187, Florida Statues and Chapter 60A-9, Florida Administrative Code. The Office of Supplier Diversity maintains a directory of certified business enterprises online.
Click Proud Supporter Badge above to see our Veteran Owned Business Directory Profile!
St.Ours added, "Governor Scott recently released a letter encouraging businesses owned by veterans to learn more about the Veteran Business Enterprise Opportunity Act.   Through our Veteran Owned Business Project, we work closely with 1,000s of Florida businesses owned by veterans.  We look forward to helping reach these fellow veteran owned businesses to ensure they are familiar with this business certification process and program.  Any state program that helps validate businesses owned by our country's military heroes can only be a step in the right direction!"
About eWareness:
eWareness is the nation's leading web-centric solutions provider focusing on web-centric marketing with a heavy emphasis on technology and design. eWareness has been helping businesses, government agencies and nonprofit organizations around the globe establish and maintain their online and traditional communications efforts while at the same time helping to significantly reduce marketing and technology budgetary expenditures since incorporating in 2002. eWareness is a certified SDVOSB with the VA's CVE and with Florida's Office of Supplier Diversity.  More information about eWareness can be found by visiting their corporate website at: http://www.ewarenessinc.com or calling them toll free at (800) 517-4130.
About The Veteran Owned Business Project:
eWareness is the proud publisher of the Veteran Owned Business Project (VOB). VeteranOwnedBusiness.com is a member-based network of nearly 20,000 businesses that are proudly owned by veterans and active duty military.  Show your support for our armed forces by proudly searching for products and services that are all made by, sold by or serviced by United States military veterans!
---
Feel free to contact us for your free quote:
[contact-form-7 id="49″ title="Request A Quote"]